Dining with a View!
There are three places to dine at Villa Papillon. Indoors surrounded by a 180 degree view through windows on three walls; outdoors under the stars in the courtyard by the pool and a covered outdoor area that's out of the sun but fully open to the cool sea breeze.
A sumptuous dinner, great friends or family and sipping on a glass of fine wine while looking at the ocean — it doesn't get any better.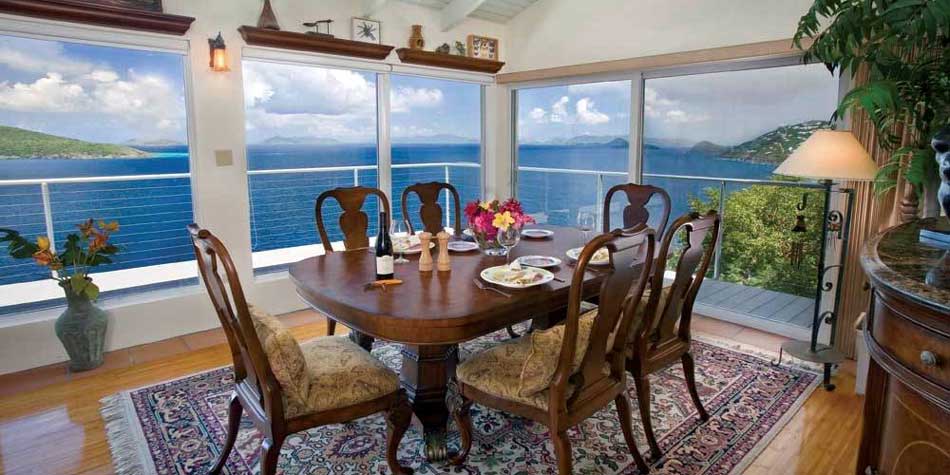 And as a romantic setting for two, the Villa Papillon is unsurpassed as a romantic vacation rental or for that dream honeymoon vacation.